Artificial Intelligence Application Development
We will develop an artificial intelligence application that will not only be innovative but will also excellently align with your business requirements. Our approach encompasses technical expertise and a profound grasp of the practical challenges and opportunities presented by AI, ensuring that the outcome will undoubtedly surpass your expectations.
Sales Analysis and Forecasts
Marketing Personalization and Optimization.
Smart Assistants & Chatbots
AI system types
Artificial Intelligence Types
Machine Learning
Machine learning is a type of artificial intelligence that enables machines to learn to make decisions based on data. Examples of machine learning include self-driving cars, effective internet searches, and facial recognition.
Natural Language Processing
Natural Language Processing (NLP) allows communication between computers and humans in natural language. It is used in creating AI mobile applications and helps improve the accuracy and efficiency of documents, analyze sentiments, produce automated readable text summaries, respond to customer inquiries, etc.
Machine Vision
Machine vision is a technology that allows a computer to perceive its environment. It aids in performing various functions related to image processing. Machine vision is useful in automating production lines and can facilitate the complex process of assembling products.
1.What is an AI application?
An AI application, or AI app, is a software application that incorporates artificial intelligence technology to perform tasks that would typically require human intelligence.
These tasks can range from simple ones like filtering emails to more complex ones like driving a car autonomously.
AI apps are found in various domains including healthcare, finance, customer service, education, transportation, and entertainment.
We recognize that each business is unique, with its own challenges and goals. That's why we don't believe in one-size-fits-all solutions.
Whether you need a smart chatbot, a sophisticated recommendation engine, or a predictive tool, our team is qualified in creating unique AI applications.
We ensure that our solutions will not only solve your current challenges but will also be easily scalable along with your business.
2.

Who Might Need an AI Application?
In the business sector, Artificial Intelligence (AI) applications play a crucial role in modernizing and streamlining various processes. Their use not only saves valuable time but also automates complex and often repetitive tasks.
For example, AI has the ability to analyze vast amounts of data, quickly identify trends and patterns that could take humans hours or even days.
This is especially valuable in the contexts of strategic planning, market analysis, and understanding customer behavior.
Moreover, AI applications can significantly improve customer experience. They can be used to create interactive and personalized user interfaces, allowing customers to design unique products in real-time based on their specifications and preferences. This means that users can directly adapt products or services, and companies can quickly respond to their needs, offering a higher level of personalization and support.
AI Application Development Process
Onboarding
In this stage, our experts translate your business requirements into technical documents for your online solution. A team is also formed, and its designers create the primary design. This stage is the foundation for the entire project.
Next steps
To meet rapidly changing customer demands, applications often require new features or pages. We can provide you with a small team to efficiently implement these updates. We also familiarize you with app maintenance and security.
How to Choose Programming Partners?
Whether you are a startup founder or a leader of a large corporation, the success of your future digital product will be influenced by the strategic decisions you make now and the goals you set. The right IT partner should act as a guide and advisor throughout this crucial process. With us, you can be confident that the final product will meet expectations – both yours and your customers'
AI Application Development Team
The composition of the AI application development team depends on the project's needs. Each team member is carefully selected to ensure they bring meaningful value to the creation of your product. We have all the necessary resources to implement all aspects of AI application development.
UI designers are responsible for creating beautiful user interfaces.
UX designers ensure that all visual and interactive aspects of the application are easily understandable, practical, and efficient.
Frontend developers build the 'front' of the website – implementing design elements using the latest technologies.
Backend developers work to make the site fast and easily expandable. They also help optimize infrastructure costs.
Quality analysts ensure that the application's code is of the highest quality and that its users enjoy a top-tier user experience.
The project manager ensures that the project runs smoothly, completing tasks on time and tailoring the product to business objectives.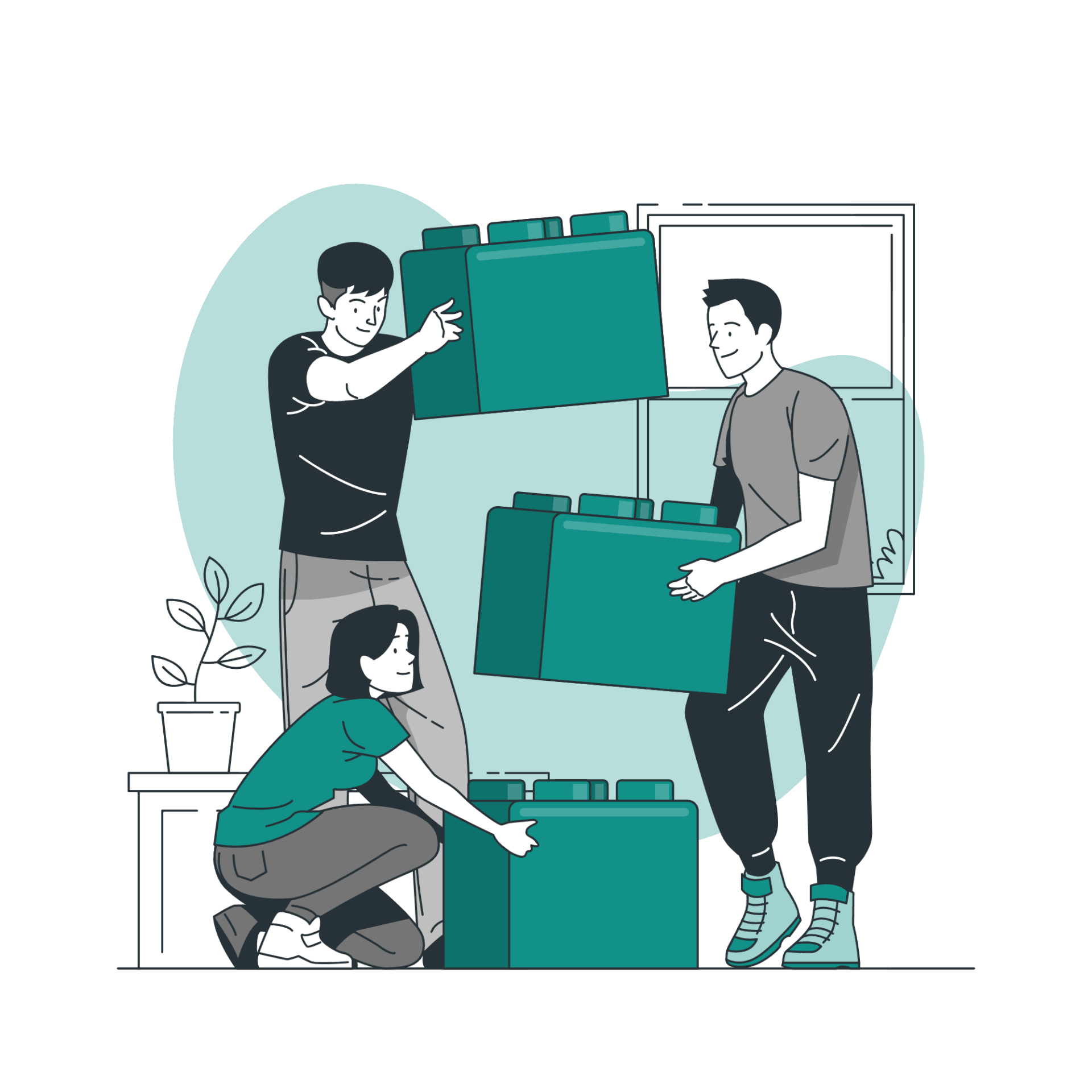 Frequetly Asked Questions
AI application development can raise many uncertainties, so we present answers to the most frequently asked questions.
What technologies do you use in developing AI applications and websites?
We most commonly work with the well-known MERN stack. MERN stands for MongoDB, Express, React, and Node. React primarily operates in the Front End system, Express and Node in the Back End system, and MongoDB on the database side.
Will the application be adapted for mobile devices, tablets, and computers?
Yes, the applications we develop are adapted for all the devices listed above.
Will there be an opportunity to integrate social networks for advertising?
Yes. The functionality for using social networks will be integrated into your project. If you have any questions, we will explain in detail.
Will you perform all the design work?
Our team includes experienced designers, so we can professionally create a custom design, conceive a concept, or recreate an existing design. If you already have a design, our developers will ensure its flawless implementation on the website.
How much does a server for an application cost?
The monthly cost for a mobile application's server can range from FREE to 160 EUR. However, these expenses greatly depend on various factors, such as the content provided to users, the number of active users, and anticipated growth.
How much can you earn with an AI application?
It's difficult to define how much money can be made with an AI application, as it largely depends on the business model implemented: do you earn money through advertising, selling within the app, offering subscriptions to users, or selling the final product? Make realistic assumptions about the number of users and don't forget about commission fees for sales to app marketplaces.
Do you have examples of completed projects?
Yes, you can see some of our completed projects here.
Everything starts with a conversation, so let's talk.