WordPress development
Creating a website tailored to your business goals, reflecting your brand and standing out from the advertising noise.
We will help you at every stage of website development, from planning to implementation.
Our #1 focus is user experience so we can create a highly converting website for your project.
Website types
Digital solutions for your business goals
Business representative website
Representative websites are designed to create a brand image and spread its awareness. They include information about the company's values, mission & history.
Lead generation site
The lead generation site is designed to generate business leads by collecting contact information from visitors via a fillable contact form.
Services website
Service websites provide information about business services and include work samples, testimonials & other resources to help potential customers make a decision.
WordPress website development process
The initial stage
At this stage, our experts translate your business requirements into technical documents for your online solution. A team is also formed, and its designers create the basic design. This stage is the basis for the whole project.
Stage of development
After your approval, our programmers implement the design on the platform of your choice. Installing the required functionality. Finally, we perform an analysis of the user experience and submit the website for your inspection.
Next steps
Websites often need new features or pages to meet rapidly changing customer demand. We can provide you with a small team to efficiently execute these updates. We also introduce website maintenance and security.
WordPress influence
Around 810 million websites use WordPress as of 2023. This represents around 43% of all websites. And that figure is growing rapidly. In fact, over 500 sites are built with WordPress every day, compared to just 60-80 on competitor platforms like Shopify and Squarespace.
In today's world, the Internet is an indispensable tool for both personal and business life. Almost everyone with a computer or smartphone uses the Internet every day to find solutions to their problems.
Therefore, in order to be successful in business, it is necessary to have a website or an internet application that helps you become noticeable on the Internet. This is especially relevant in the current situation, when more and more people choose the Internet as the main area of their activities.
Having a properly designed website can attract new customers, improve sales of your goods or services, and also improve your business image.
Features of a highly converting website
Website development is an essential part of scaling online that helps businesses reach a larger audience and increase profits. Building a quality website includes all activities related to branding, design, programming, content creation and website hosting.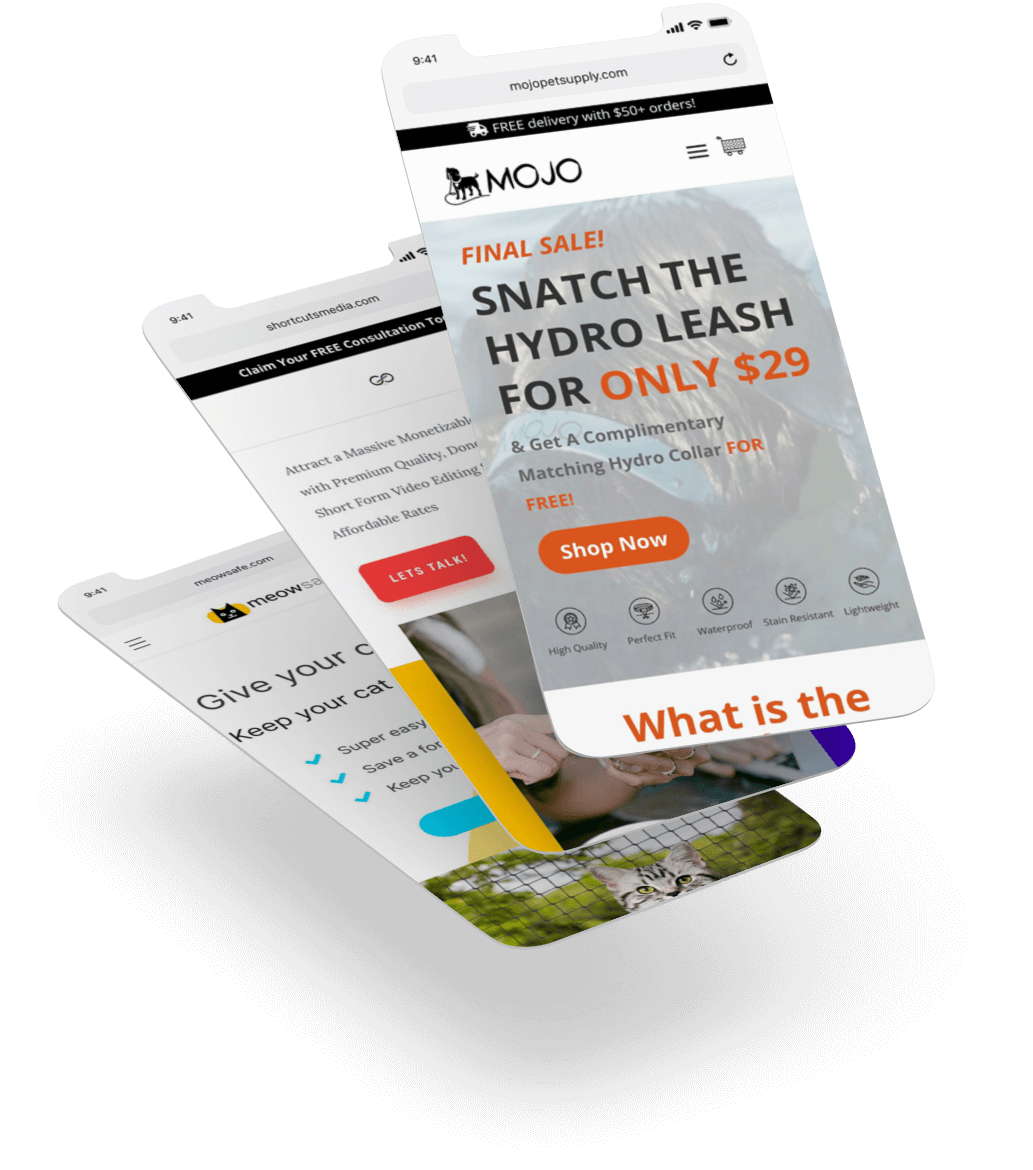 Website design
Website design is one of the most important factors in creating a successful website. The design must be attractive, easy to use and meet the needs of the users. In addition, it should be taken into account that the website design must be adapted to the screens of different devices and to support different browsers.
Site Content
Website content is also very important because it is the main thing that attracts visitors and keeps them coming back to your website. Content must be tailored to the needs of users and must be easy to read and understand.
Search Engine Optimization (SEO)
Search Engine Optimization (SEO) is another important aspect required for a successful website result. SEO helps ensure that a website is easily found and ranked in search engines, thereby increasing the visibility of the website and attracting new visitors.
How to choose website development partners?
It doesn't matter whether you are the founder of a startup or the head of a large company – the future success of your digital product is influenced by the strategic decisions made and the goals set now. The right web development partner should act as a guide and advisor through this crucial process. With us, you can be sure that the final product will meet your and your customers' expectations.
The composition of the website development team depends on the needs of the project. Each team member is carefully selected, ensuring that they bring meaningful value to your product development. We have a versatile team to implement all aspects of your website development.
UI designers are responsible for creating beautiful user interfaces.
UX designers ensures all visual and interactive aspects of the application are easy to understand, practical and effective.
Frontend programmers create the "front" of your website – implement design elements using the latest technologies.
Backend programmers work to make your website fast and easy to expand. They also help optimize infrastructure costs.
QA specialists verifies that the application and its code is of the highest quality, so that your users enjoy a first-class user experience.
Project Manager

ensures that the project runs smoothly while communicating with you, making sure tasks are completed on time and aligning the product to your business goals.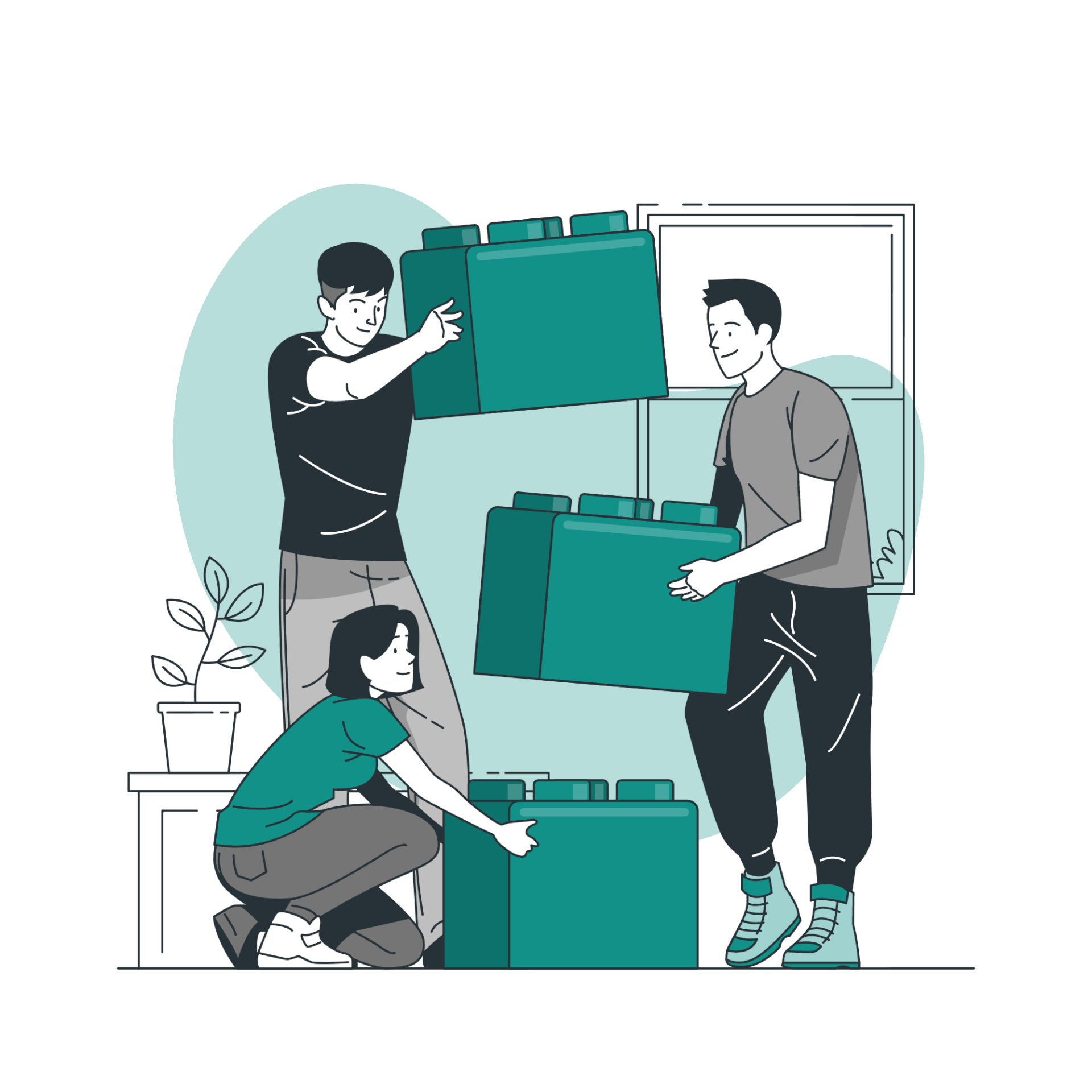 Frequently Asked Questions
Creating a website can cause a lot of uncertainty, so we provide answers to the most frequently asked questions.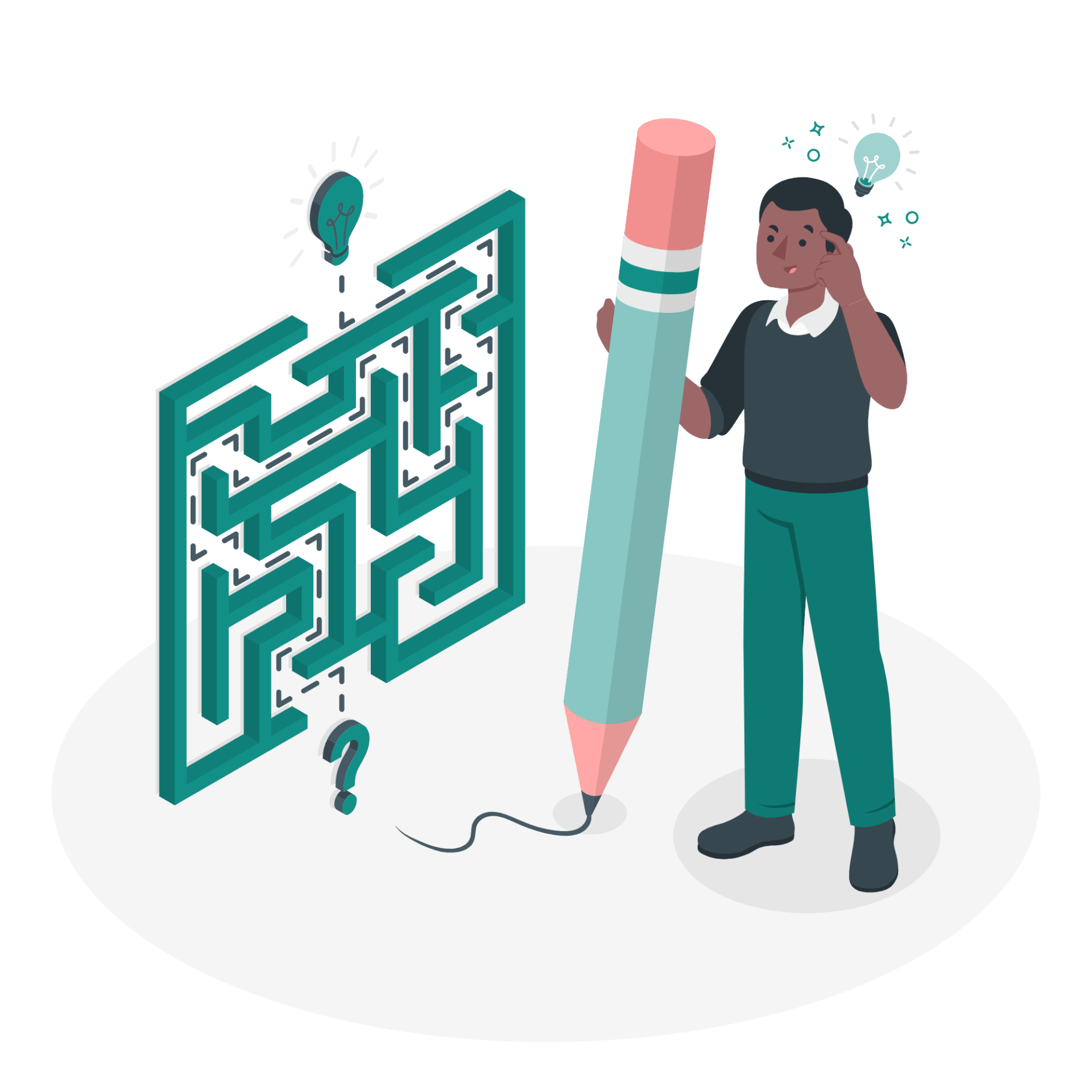 Will the website be mobile, tablet and desktop friendly?
Yes, all the websites we build are fast and visually optimized for all the devices listed above.
Will there be a content management system and the ability to connect social networks for advertising?
Yes. The content management system and the functionality of using social websites will be integrated into your store. If there are any questions, we will explain in detail.
Will the end result be easy to use for me and the user?
Yes, we work with world-class platforms (in this case – WordPress) to make the website user-friendly and easy to manage. If necessary, we can create an individual content management system according to the client's needs.
Will you do all the design work?
We have experienced designers in our team, so we can professionally create an individual design, create a concept, or update an existing design. If you already have a design – our programmers will take care of the flawless implementation of the design on the website. In order to save your costs with a small budget, we will use a theme template that we will adapt to your brand.
How much does it cost to create a website?
The price of creating a website, like other programming services, depends on your business goals and individual preferences. The exact price and duration of the project will be available after we learn more about your project – fill in this form and get an estimate.
Do you have any examples of completed work?
Yes, you can see our case studies here.
Everything starts with a conversation,
so let's talk.